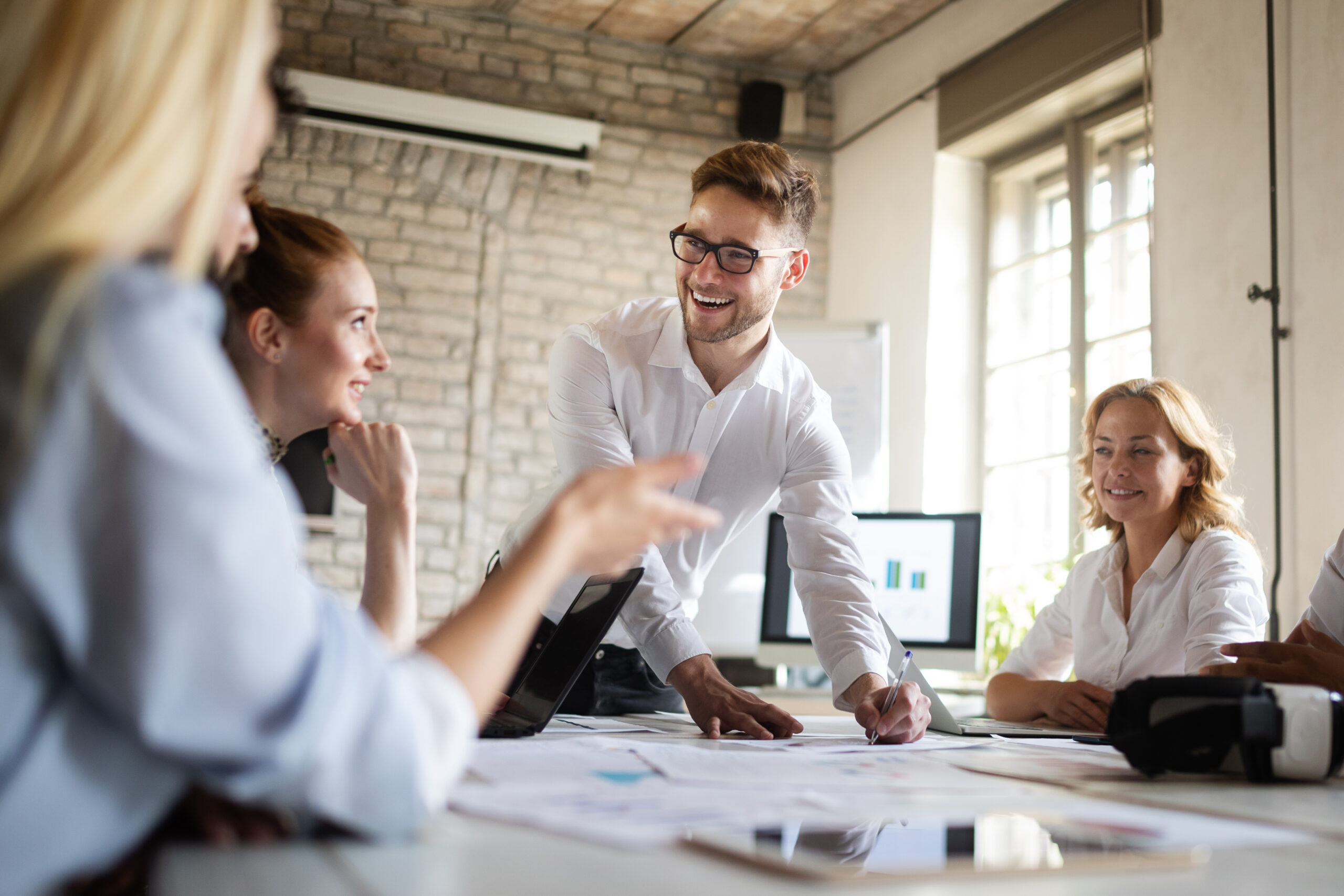 As a business, you are constantly managing your sales funnel–from the first point of contact with a prospect to their purchase of your service.  But it doesn't (and shouldn't) stop there. Perhaps the most important part of your sales funnel is the follow-up post-sale. It's in this time of follow-up that you build the ongoing relationship that will lead to customer loyalty and, hopefully, customer referrals. Relationship marketing is the key to customer satisfaction and long-term company success.
Relationship Marketing and the Bottom Line
It makes senses that before we dive into strategies for relationship marketing, you understand WHY it's important.  Gaining a new customer in a crowded market is hard. According to Invesp, "The probability of selling to an existing customer is 60-70%, while the probability of selling to a new prospect is 5-20%." Did you know how expensive it is to get that new sale? It's 5-25 times more expensive to gain a new customer than to retain an existing one. WOW! And while you are focusing on gaining that new client, you are likely not spending the same amount of time nurturing the relationships you have with your current ones. That lack of attention can affect your bottom line. By just increasing customer retention rates by 5%, you can increase profits by 25-95%!  Relationship building and relationship marketing must demand your attention or you'll see lower profits because of the higher cost of acquiring that hard-to-obtain new customer.
Relationship Marketing Strategies
Cultivating your current relationships can ensure customer loyalty in the long-term. Here are some effective relationship marketing strategies to build strong, lasting connections with your satisfied clients.
Spend the time and money on building an excellent customer service department. When your client has a service issue, they do not want to get in an endless loop of being passed off to the next computerized voice, supervisor, or department and end the call with their problem unresolved. Instead, you want to make sure that they feel heard, understood, and have had their problem resolved at the first touch-point. One bad customer service interaction can result in the loss of a repeat sale. One good customer service interaction can result in a great review and referral.
Create a customer loyalty and/or referral rewards program.
Loyalty programs aren't restricted to a product punch card system. You can create a loyalty program that rewards current customers with a discount on a new service or a reduced service fee for a current offering. The same goes for referral rewards. Encourage referrals from your clients and give gift cards or send a thank you gift when they respond. Lack of customer loyalty affects your bottom line. CallMiner's Churn Index 2020 states, "US companies lose $136.8 billion per year due to avoidable consumer switching."  It's worth the time to build into these relationships so that they result in long-term customers who don't even think about leaving you.
Ask for feedback and ask for it regularly.
Communication is a two-way street. You can spend countless hours sending emails and posting to social media accounts about all the things your company does, but if you never ask your clients what they think about you, you'll stay stagnant and never grow to be better. Open up the lines of communication in your client relationships. Don't be afraid to hear where you are lacking—it's a chance to fix a problem and make a customer feel heard. When you get positive feedback, publish it. It's one thing to hear about why a company thinks they are the best, it's another thing to hear why their client thinks they are.
Relationship marketing is instrumental in creating a growing, thriving business. It builds customer satisfaction, retention, and elicits ideas for improvement while also producing opportunities for you to shout the praises from long-term customers. Take the time to cultivate these relationships and you'll see your business is better for it.