We are your trusted advisors, focused on creating unique solutions and superior employee benefit outcomes, while improving the health and well-being of plan participants.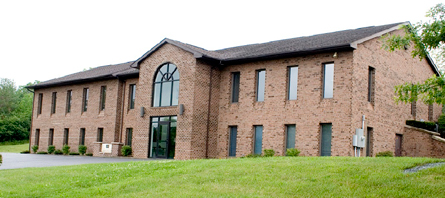 Webber Advisors is a full-service employee benefits consulting firm, but we are not just here to help you pick an insurance plan. Webber Advisors believes in innovation that makes your job easier and provides the solutions you need. We have narrowed this into three fundamental principles: we believe every employer should have a population health strategy, be compliant and offer a superior employee experience.
Learn More
At Webber Advisors, we understand that making decisions regarding your employee benefit programs and services can be overwhelming. We also know it can be a leap of faith when finding a trusted partner to help guide you through the often-times challenging process. Here at Webber Advisors, we are committed to finding the RIGHT solution for you and not just selling a product or service. As such, we employ the following key principles that embody the overarching goals and values of Webber Advisors:

For nearly 50 years, we have maintained a robust client base, representing a diverse group of dynamic professions. We have served broad array of banking institutions, healthcare and senior services providers, nonprofit organizations, associations, schools, manufacturers, and professional services organizations. We pride ourselves in being your strategic advisor, becoming knowledgeable in your core business so that we can align you with the best possible solutions.
We Love Our Clients! They Love Us!
"Before we joined the Consortium, we were under the control of Insurance Companies that would just arbitrarily increase the costs and say, "sorry, this is the best we could do." Double-digit health insurance increases with no explanation is not a positive for employee engagement. Now, with the combined buying power of 34 banks we can still keep costs relatively stable, even if we had a year where there were many claims. The Consortium also provides the opportunity to become more educated about healthcare and its funding which is valuable given the uncertainty of the future."
Univest Corporation of PA
"Companies are faced with the challenge of caring for their employees' well-being by offering good quality health care at reasonable rates while managing company expenses. The consortium helps manage the risk of self-insuring and negotiates more reasonable rates so ultimately both the company and the employee can benefit from the savings. To maximize our success, we use their tools and data to educate and encourage our employees to manage their health care proactively. "
The Victory Bank
"Londonderry Village was one of the three founding members of the RCHP program back in 2009. We have been involved in several collaborative ventures like RCHP, and they have all been successful. We have been very pleased with the self-funded mechanism for employee health insurance, and the firm actuarial basis for setting our rates. We feel that we have realized significant cost savings through RCHP, and have been able to offer our employees excellent coverage options at affordable and stable co-pay amounts."
Londonderry Village
"As a founding member of the Healthcare Consortium, The Dime Bank has always understood the value of being self-funded. We appreciate the ability to have greater freedom with plan design, the transparency of claims information and the in-person support of PA Bankers, Benecon and Webber Advisors. The biggest reason why we stay in the consortium is the ability to retain huge savings on administrative fees that we would have otherwise paid an outside vendor."
The Dime Bank
"I have always found the customer service that they provide to be outstanding – they really go above and beyond, making sure to promptly follow-up with answers to any questions and reach out if there is ever an issue.  They also proactively reach out to verify that they have received things from us and to give status updates.  It is not common to find vendors that provide excellent service like they do!"
Citizens & Northern Bank
Previous
Next