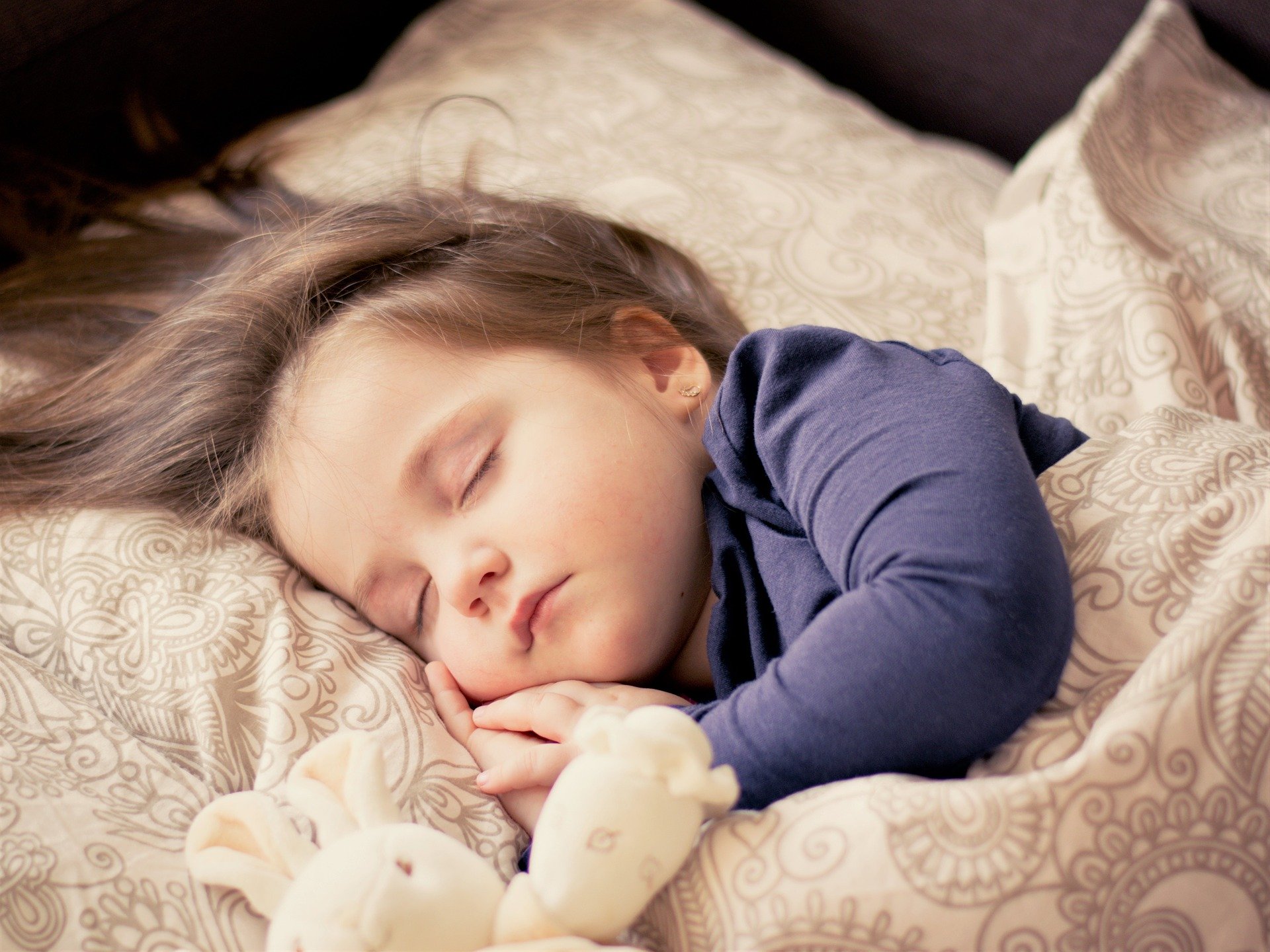 Everyone knows that eating healthy, getting exercise, limiting alcohol intake, and not smoking leads to a healthy lifestyle. Did you know that sleep is also an important part of maintaining a healthy lifestyle? With 1/3 of our lifetime being spent sleeping, this part of our life must take importance. Let's delve into why sleep is important and what you can do to improve this area of your life.
No Snooze, You Lose
At different stages in our life, we require different amounts of sleep. From birth to 4-years old, toddlers need about 11-14 hours of sleep. They are growing and learning both cognitively and emotionally and this takes lots of energy. To restore that energy that is expended during these active toddler years, they require lots of sleep! School-age children are some of the most active humans on the planet. Being at school from 8-3 everyday really wears their little bodies out. Because of their activity, these children need between 9 and 11 hours of sleep each night. As they grow into their teen years, kids need 8-10 hours. And, as adults, we need 7-9 solid hours of sleep a night.
Why?
During our restful time of sleep, our bodies are hard at work restoring, rejuvenating, growing muscle, repairing tissue, and synthesizing hormones. To say the least, our bodies are never at rest. When we are awake and moving, we are busy processing stimuli, converting calories to energy, and growing, to name a few basic functions.  When we sleep, these processes continue but our body also does the intricate work of strengthening our immune system, fighting disease and infection, and processing the day's emotions through dreams. Scientists say the benefits of good sleep include:
Sharper brain
Healthier heart
Lower blood pressure
Weight control
Mood boosters
Steadier blood sugar
Rhythm Section
To get the optimized benefits of sleep you have to get your body in the correct circadian rhythm.  According to the National Institutes of Health, "Circadian rhythms direct a wide variety of functions from daily fluctuations in wakefulness to body temperature, metabolism, and the release of hormones.  They control your timing of sleep and cause you to be sleepy at night and your tendency to wake in the morning without an alarm.  Your body's biological clock, which is based on a roughly 24-hour day, controls most circadian rhythms.  Circadian rhythms synchronize with environmental cues (light, temperature) about the actual time of day, but they continue even in the absence of cues." Stimulants like coffee and energy drinks, alarm clocks, and even external lights can interfere with this rhythm and therefore have a negative impact on your overall health.
How?
To get the best sleep and the right amount of sleep, you need to optimize that circadian rhythm. Here are some tips:
Stick to a consistent schedule of both bedtime AND waketime
Go for a morning walk—getting your body up and moving when it wakes up from overnight sleep helps reset your rhythm.
Limit evening technology

bright lights confuse the brain into believing it's still daytime
blue lights—specifically in laptops and cellphones—should be turned off within 2 hours of bedtime
Understanding the importance of and the benefits from a good night's sleep will help you prioritize this task each day. Start doing the basic work of setting a consistent bedtime and build up to turning off that cellphone game early.  You can't afford to skimp on sleep—your body depends on it!