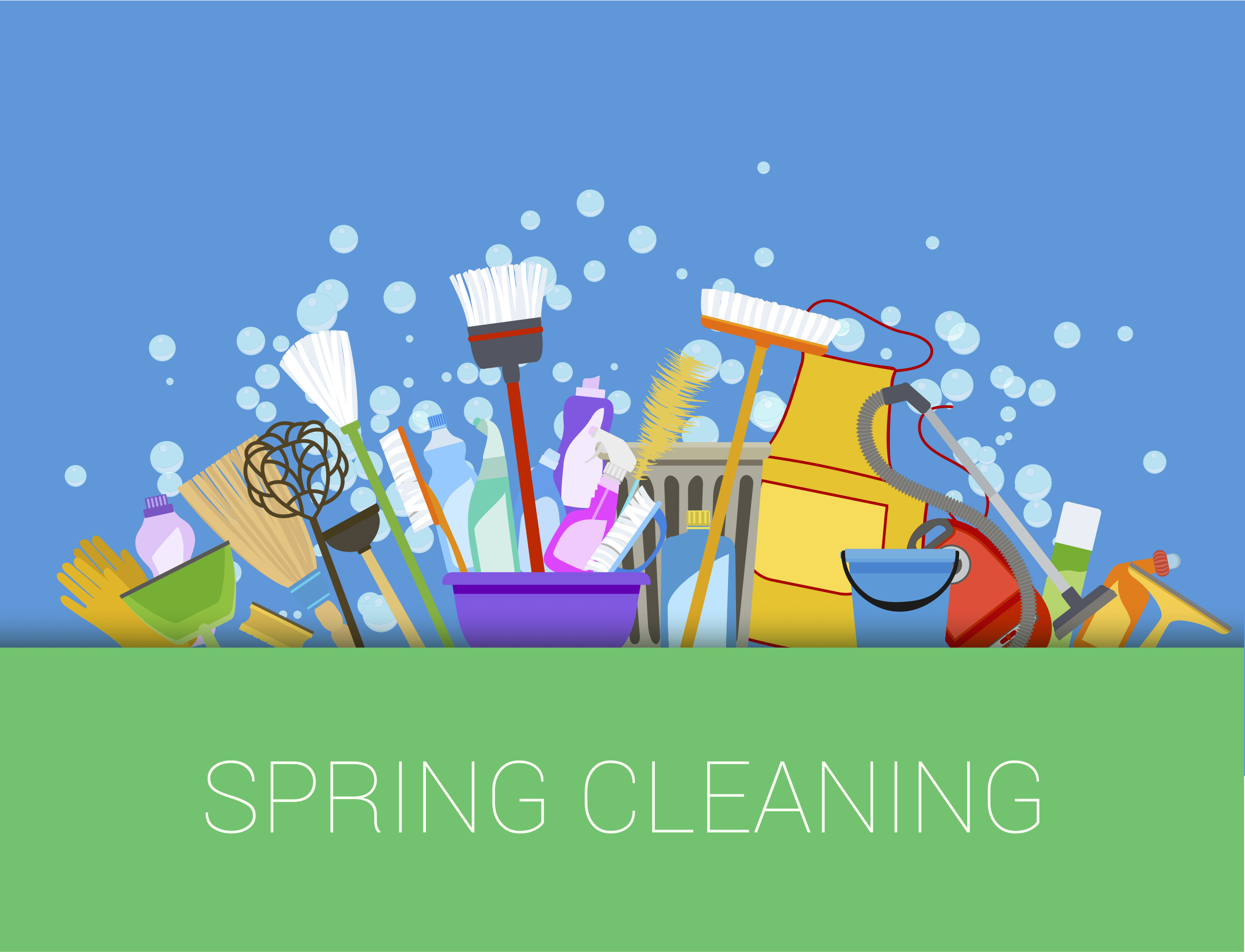 The winter doldrums have left most of the country and we are witnessing the arrival of spring. Just like the budding trees and baby animals signify a new start, so does a fresh cleaning of your home. But don't let the spring cleaning stop with the physical place where you live—extend it to all corners of your life. Give your life a good spring cleaning by organizing, decluttering, and setting goals.
ORGANIZE
By now everyone knows who Marie Kondo is—the master of "The Life-Changing Magic of Tidying Up."  What began a worldwide phenomenon of "sparking joy" in your home can be applied to your work life as well. Start by organizing your thoughts. Write down the tasks you want to accomplish whether it be daily, monthly, or yearly. Calendar the tasks so you know when you want them completed and prioritize them so you know what importance you assign to each item. Prioritizing tasks helps you accept a request or confidently say "no" when someone asks you to do something knowing it doesn't fit in with your priorities.  Organizing tasks works for both your personal and work life.
DECLUTTER
A good decluttering session is good for the soul! Step back and look at your workspace—are there piles of paper stacked on your desk? What about that mound of things you keep saying you'll take upstairs in your house? Do you have relationships that are cluttering up your life? Take an hour each week to sort through your workspace piles. Choose to save only the papers/magazines/notes that you need to complete your job or that you want to save for sentimental reasons. Toss the rest of those papers in the recycle bin! After you are able to pare down the piles, begin asking yourself if the next paper that comes across your desk needs to be saved, trashed, or recycled so that those mounds don't grow into mountains again. The same goes for stuff around your house. Start that garage sale box, begin a keepsake box, and trash the rest. Finally, kick those toxic relationships to the curb. You know the ones—the relationships that suck the life out of you. If you have someone whose values and priorities don't align with yours, choose to keep them at arm's length so you can spend more time with the people who hold priority in your life.
SET GOALS     
Goals are unlike resolutions.  Resolutions are a firm decision to do or not to do something. "I resolve not to eat dessert after every meal." Goals give direction to follow to achieve a desired outcome. For instance, a career goal may be to finish your college degree or obtain a special certification. A relationship goal could be to have weekly date night or to start a family. Financial goals may include paying down debt, setting aside money from each check for a summer vacation, or to begin regularly giving to a non-profit dear to your heart. Set goals as you spring clean your life to give yourself direction in how you spend your time and effort this year.
As you begin spring cleaning your life, you will be surprised what good things are able to flow into those corners that were previously inhabited by disorganization, clutter, or lack of focus. By giving yourself a chance to have a fresh start in your life, you are encouraging new growth. And new growth is always exciting!