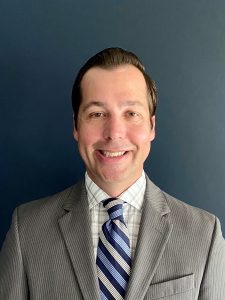 Jason will serve as Executive Vice President and Co-owner joining Beckie Beck and Booker Moore on their leadership team. 
Most recently, Jason was with Trustmark Health Benefits (formerly CoreSource) from 2003-2020 and served as Regional Vice President of Sales for the Northeast. Previously, Jason held other business development positions with Highmark Life & Casualty, Hartford Life, and Alliance Health Plan. 
Jason's technical expertise in employee benefits is self-funding with a focus on TPA and ASO platform configurations, data analytics, network optimization, alternate, applied pricing methodologies, care coordination, population health, integrated clinic and direct primary care, healthcare consumerism, and all with a focus on maximizing both client and member value.  
A graduate of York College of Pennsylvania, Jason received a Bachelor of Science and an MBA in business with concentrations in finance. In his current role as Vice Chair, Jason has served on the board of the Central Pennsylvania Business Group on Health since 2016 and has his Accident and Health licensure in Pennsylvania, Ohio, Virginia, West Virginia, Maryland, and Delaware.
Jason and his wife, Courtney, live in York, Pennsylvania, with their three children, Wyatt, Sawyer, and Rowan. Outside of work, they keep busy with their children's activities – soccer, football, tennis, and field hockey. They also enjoy spending lots of time outdoors on the water during the boating season and biking and hiking at many of the nearby parks.
Jason joined Webber Advisors because of the people, values, commitment to service, and business model that combines local ownership and leadership with the scope and depth of resources in being a part of a national enterprise. In his own words, "there is an authenticity and sense of purpose in what we do– people helping and serving people with relationships, transcending beyond the transactions alone, that are enduring and personal."