Protecting Your Most Valuable Asset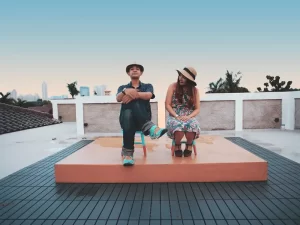 Webber Advisors works with many insurance carriers to make sure we can offer you the best rates. You can trust that we can find our clients the right coverage for the best prices in Central Pennsylvania. We know your home is an important investment, and Webber Advisors is there to help you protect it. Our insurance agents pay attention to even the finest details when it comes to insurance. Whether you are looking for insurance coverage for a new property or an existing home, Webber Advisors can help you find the best rates. 
Mobile Home Insurance for Residents in Altoona, PA
Residents in Altoona and Central PA looking for mobile home insurance can rely on Webber Advisors for the best rates. We make it simple and easy to get a mobile home insurance policy with coverage customized just for you. When you are shopping around for a policy, it is very helpful to know what kind of coverage you will get. Mobile homeowners require specialized coverage and our knowledgeable agents are here to help you navigate through the requirements.  
Seasonal Home Insurance with Webber Advisors
Seasonal or vacation homes need specialized insurance coverage different from the usual homeowners' insurance. Webber Advisors understands that seasonal homeowners need coverage to protect their property even when they are not there. Our agents are knowledgeable about seasonal home insurance and will help you understand the options available to you. We will help you find the right insurance carrier and package to fit your needs.
Renters' Insurance for Tenants in Central Pennsylvania
Webber Advisors works with many renters' insurance carriers to assist you in protecting your personal property. Reasonable rates are available from many different insurance companies for our clients. If you are planning on moving into a rental property in Altoona, Johnstown, State College or surrounding areas, contact Webber Advisors for the best rates.
Address
3107 Beale Ave., Suite 101
Altoona, PA 16601
Hours
Monday through Friday
8:00am to 4:00pm