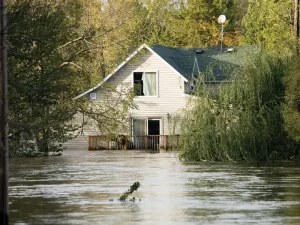 How to Protect Your Home in Case of a Flood
Flooding can be caused by conditions such as heavy rain, storms, hurricanes and melting snow. Floods can occur no matter where you live and can damage your home, apartment, or business. Even if your home is not in a floodplain it can happen to anyone. Flood damage can occur to your property with even just a few inches of water. That is why it is important to have flood insurance and be prepared when unexpected weather hits.
Living on floodplain is not required to buy flood insurance. Most homeowners' and renters' insurance policies do not have flood coverage, and it must be purchased with another policy. Webber Advisors insurance agents will help you find the right flood insurance that will protect your home and your belongings in it.
Flood insurance covers:
Flood insurance is the best way to protect your property from water damage caused by a flood. The coverage from flood insurance will protect most types of property and the personal belongings in it. Webber Advisor insurance agents will help you find the right coverage for your needs. Damage caused by floodwater can be expensive, contact Webber Advisors to find out how flood insurance can help you.
Address
3107 Beale Ave., Suite 101
Altoona, PA 16601
Hours
Monday through Friday
8:00am to 4:00pm