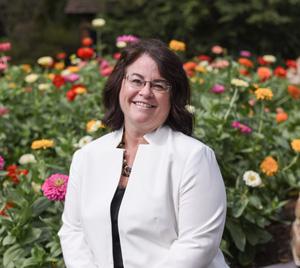 Kathryne Kelly
Employee Benefits Consultant
About Kathryne
My role as an Employee Benefits Consultant for Webber Advisors is to act as a champion for my clients and their employees. My specialties include empowering clients through education, transparency of processes and finding long term strategies that save time, money, and frustration. My knowledge, passion for service, problem solving skills, and follow through are cornerstones to everything I do.
I have a strong desire to assist in fixing our broken healthcare system, and I work hard to create meaningful solutions. Helping my clients overcome obstacles and get the most out of their healthcare dollars keeps me motivated every day.
I have my B.S. in Education from Indiana University of Pennsylvania. I'm also a member of the International Foundation of Employee Benefit Plans and have both my health and life insurances licenses and I'm currently working toward my CEBS designation.
Being a servant leader in our community is important to me. I do this by participating in several local service groups including my local Rotary Club's annual blood drive, highway clean-up and scholarship drives. I also chair a fundraising committee for a local domestic violence program where I'm proud to say we've raised over $100,000 in 5 years!
I was born and raised in Bellwood, a small, one-stop-light town in central Pennsylvania. My husband and I have been married for 25 years and we have three children. We love to go to Penn State games, spend time with family and friends, root for all the Philadelphia sports teams, and travel. I love central Pennsylvania because it is a great place to raise a family, we get to experience all four seasons, the mountains are gorgeous, and the people are phenomenal.