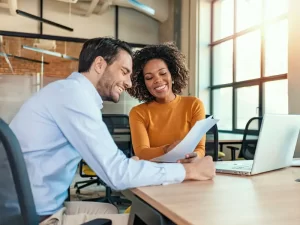 Directors and Officers liability insurance (D&O) can protect directors and officers of a firm from liability due to negligent acts, omissions, or misleading statements that result in lawsuits against the company.  This coverage is an effective tool in helping mitigate liabilities for an organization as well as protecting the personal assets of the directors and officers.
What You Should Know About D&O Coverage
Coverage for directors and officers is only for non-bodily injury claims.  This includes claims of financial loss resulting from mismanagement.

D&O coverage typically excludes intentional dishonest acts as well as property damage claims.

D&O policies may be broadened to include coverage for employment practices liability.

There are no "standard" D&O policies.  Many versions are available, thus it is essential to review the policy wordings and endorsements with professional advisors, including legal counsel, to ensure the coverage you are acquiring is suitable for your needs.
There are a variety of D&O coverages available, including the following:
Corporate reimbursement coverage indemnifies directors and officers of an organization for claims resulting from their acts on behalf of the organization.  The corporate charter or by-laws usually state the obligation for the corporate organization to indemnify its directors and officers.  In some cases it is mandated by state statute.
Side-A coverage provides D&O coverage for personal liability when directors and officers are not indemnified by the firm. This coverage is needed when the corporation is either financially unable to indemnify its directors and officers or when it is prohibited from doing so.
Entity coverage is designed to cover the organization directly in addition to its directors and officers.
Contact your Webber Advisors insurance advisor to learn more about this coverage.
Address
3107 Beale Ave., Suite 101
Altoona, PA 16601
Hours
Monday through Friday
8:00am to 4:00pm